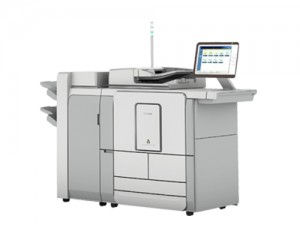 Overview The Canon varioPRINT 140 Series of production printers, including the varioPRINT 140 130 115, redefines excellence in black-and-white printing. It's based on the unique Océ DirectPress® Technology, a highly stable technology that prints consistently high-quality images on a wide range of media and produces zero ozone. The result is new standards in image consistency, intuitive operation, systems configurability and performance uptime. Help cut costs, reduce your environmental footprint and expand your business opportunities with production printing. The...
Read More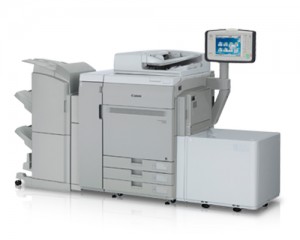 Warning ! With the Official announcment of the Manufacturer, The Canon imagePRESS C750-C850 is compeletly discontinued
Your personal office assistant The ultimate system in versatility designed to deliver results quickly, efficiently and with unparalleled ease of use Tighter deadlines and increasingly complex print applications demands a system that will work for you, when and how you want it. As your personal production assistant, the Océ VarioPrint 2062/2075 is designed to combine groundbreaking ease of use with maximum reliability for all peak volumes. Document Workflow...easy as 1-2-3! Designed with the user in mind, this system has the easily intelligible Océ IntuiGraph user...
Read More
Warning ! With the Official announcment of the Manufacturer, The Océ varioPRINT 2075 is compeletly discontinued