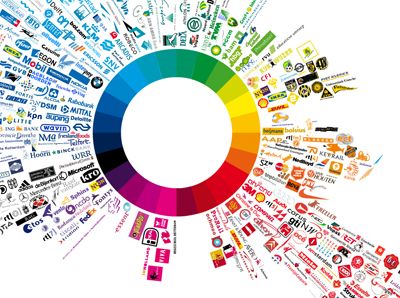 Today In 2016, inkjet based printers are greatly improved with their speed, quality, reliability and overall productivity. Canon has the imageprograf and the Oce Colorwave printer lineup and Hewlett Packard has the Designjet and Pagewide printing systems. HP and Canon lead in placements nationally in the Computer Aided Design - CAD printing & plotting markets.
In the late 1990's, HP's Designjet series printers were introduced as an upgrade from the pen plotters which began this color use. The only other choice was the expensive OCE and XEROX monochrome printers which had a much higher entry price. In the 2005-2010 time range, Canon started to work their way into the color wide format market with their Imageprograf lineup and continue to do so even today. Canon is now an even bigger competitor for HP because of the Oce Acquisition in 2009. Oce sold Canon the entire toner based TDS & Plotwave lines as well as the ColorWave line of printers, Colorwave uses Toner Wax Pearls and is a hybrid between ink and toner systems. Oce and Xerox also carry the Memjet based high end ink printers for very high end applications.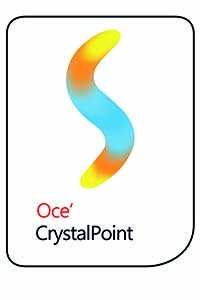 The Oce Colorwave printer line still use a printhead that goes back and forth, but what makes it different is it's solid toner pearls. They look like gumballs. The printhead heats and liquifys the toner pearls, it's then sprayed onto the paper, the liquefied toner pearl instantly dries onto the media giving you "solid in solid out" printing technology (their invention).
Here are 11 of the main points when considering an ink based wide format printer or multi function printing copying & scanning system.
#1 Entry Price- Today's ink based printers are from $3,000 to $6,000. Pricing has come down at least 50% for ink based printers in the past 10 years
#2 Printheads – Both HP and Canon use just 1 semi permanent printhead. In the past, like on the HP 1050 series, each color and black needed individual printheads and cleaners. Today's printers have ways of protecting the printheads even while not in use.
#3 Color Output – AEC printers are designed for line printing vs. dot printing, so if you are a photographer and use a loop and pantone colors, look for graphic printers with more than 5 inks. Color printers come in 5, 6, 8, 10 and 12 ink models. CAD printers are generally 5 color and designed for rendering, mapping, presentations and color line-work.
#4 Ink costs – Manufacturers don't like to get pinned down to ink costs because of all the variables that come from each print job, but these ink cartridges look more like kids milk containers in size and the cost can be as low as toner. Toner is about 1 penny for a 5% fill of the page and Canon and HP are right there too. Full image coverage at 100% can cost over 1 dollar per square foot* on any ink machine. Bring it to a print shop and that could be well over $10.00 per square foot to produce.
#5 Ink Quality & Resolutions – Today's inks are much better than in the past. Pigmented inks which lst longer have better color and are used in more and more printing systems. Using a printer today is draft mode has better print quality than professional mode just 10 years ago. Printing in draft mode saves even more ink and most linework prints looks perefectly fine.
#6 Print Speeds – in 1999 the HP 1050 Series printers had industry changing speeds, today they are boat anchors. Canon's ipf series has print speeds of 3 prints per minute. Oce and HP have higher end ink based color printers that reach speeds of 10 to 40 prints per minute using printheads that are the width of the page.
#7 No Click Charges – Service contracts on toner based printers have to include a click charge because of the expensive consumables inside the machine, Ink based printers are much more modular where most expensive components are considered consumables and replaced by the user. Ink machines don't require click charges when the consumables re the owners responsibility to replace.
#8 Warranty - Toner based wide format printers come standart with a 0-90 day warranty. Dealers can sometimes extend that. Both HP and Canon have a full 1 year warranty making the ink printer choice eaven easier.
#9 Plug & Play - Well, almost. Today's placements are getting easier and easier. Network integration and security options cause some disturbance, but overall it is an easy 2 hour installation time.
#10 Paper Capacity – This affects companies that use more than 1 paper size. Toner based printers are 2 and 4 rolls. Ink systems are generally 1 roll. But HP has a 2 and 3 roll version and paper capacities are right next to their toner based printers when it comes to paper capacities. Find out what sizes you need and talk to a wide format professional about your actual use.
#11 Stacking – Stacking is important when your print sets are above 3-5 pages. Who wants to come into the print area to find the drawings all over the floor or in a catch bin in disarray? HP now has good stacking in their 1500 2500 and 3500 series printers and Canon IPF series can stack D sized drawings with limitations.
#12 MFP Scanning & Copying – this may be the biggest difference of all. The full systems that can copy print and scan, that just 10 years ago was no less than $25,000.00 is now priced from $4,495 to $12,000 complete. Just about any contractor can afford to compete with large budget competitors at these price points. Canon's ipf770L36 is a complete 36 inch wide printer and scanner with a price of 5995.00 this model doesn't even require a PC which is perfect construction sites and their trailer offices.
*Square Foot Printing explained: An architectural D sized drawing is 24 inches by 36 inches (24" x 36"). That's 2 feet by 3 feet. 2 times 3 is 6. This D sized page is 6 square feet.
All Rights about this essay goes to Larry Farrell.